The Liverpool Series
Grace Jolliffe based her Liverpool series of novels in the area of Toxteth – where she grew up. All of these novels feature strong female characters as they struggle with life, love and poverty in the 1970s inner city.
---
Sweet Little Things
A heartbreaking story about a real-life Eleanor Rigby –  a shy widow is forced to confront her fears when a strange young woman moves next door.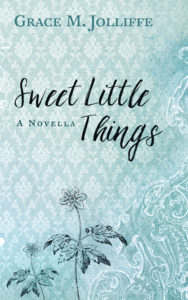 ---
A heartwarming, nostalgic and funny English short story about life and love.
When The Sun Shines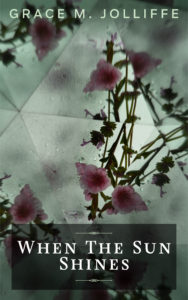 It's 1970s Liverpool and Josie feels trapped. She's stuck in a low paid job. Her horrible boss has made it his mission to get Josie out and she longs to escape to a better life.
Her new relationship could change Josie's life and she can't help feeling hopeful. But is she wrong to trust him?
Only time will tell.
---
Coming Soon…The Sunshine Girl
A heartwarming, nostalgic and very funny English novel about life, family, love and a gangster or two.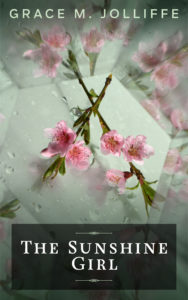 The Sunshine Girl is an entertaining story set in 1970s Liverpool.

Josie hates her job and horrible boss but loves her family and charming boyfriend, Mick. Friends say there's something funny about Mick but Josie knows they're wrong. Truth is, there are two people secretly watching Josie and only one of them is her boss.
---
Piggy Monk Square
When you make one mistake that changes your life forever. A heartbreaking story told by a young girl with a dark secret. You will laugh and cry.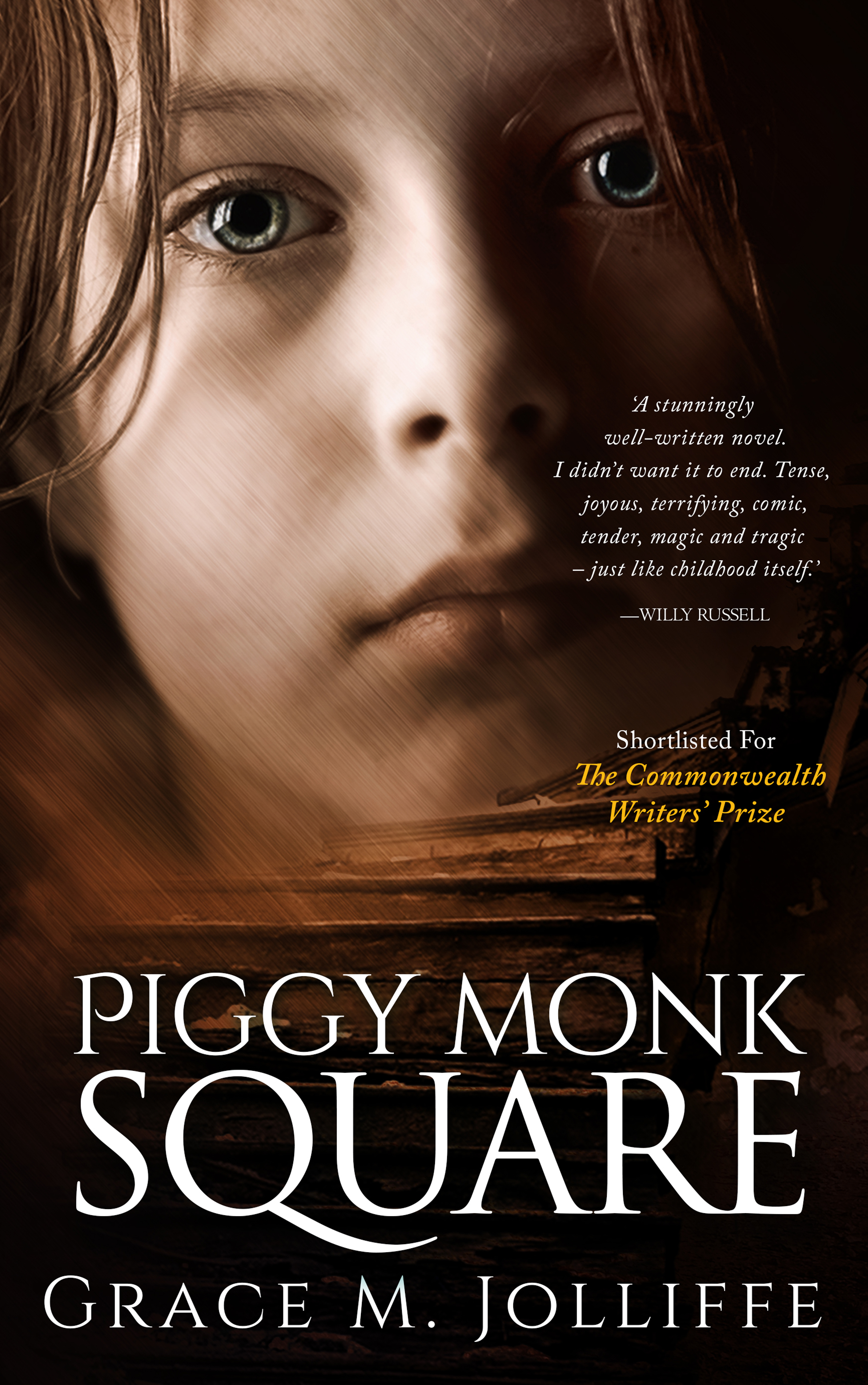 A policeman lies seriously injured in a Liverpool cellar. Only two little girls know where he is but they're too scared to tell. Time is running out for the policeman. Will the girls get help before it's too late?
---
Praise for Grace Jolliffe 
Piggy Monk Square
'A stunningly well-written novel. I didn't want it to end. Tense, joyous, terrifying, comic, tender, magic and tragic – just like childhood itself.'
Willy Russell
'Piggy Monk Square is unbearably tense and utterly believable. The voice of its young heroine is so beguiling and convincing that you feel that you've met her. And then the story forces you to share her terrible secret. Like the last piece of a jigsaw puzzle: illuminating and satisfying.'
Frank Cottrell Boyce
'Nine-year-old Rebecca, chirpy as her nickname, "Sparra", is the lively narrator of this disturbing child's-eye view of 1970s Toxteth, over which the spectres of poverty and police brutality hang. Her mum and dad quarrel and she hates school, where the sadistic Mr. Shelby hits her for misdemeanors. Sparra and her friend Debbie get their kicks roaming the streets, fighting their arch-enemies Uffo and Lippo, laughing at the drunken antics of crazy Harold and his wife with their dead baby's pram, and running from the man they call Stabber the psycho-killer. Their favourite place is the cellar of a bombed-out house in Piggy Monk Square, but that is spoilt when a scary cop warns them away. The tables are turned when the cop falls into the cellar and lies there injured. The real punch of this slice-of-life tale comes from the appalling isolation of Sparra's childhood. The punch leaves you gasping.'
Rachel Hore – The Guardian
'Capturing the vividness of childhood and the exuberant cadence of Liverpudlian childhood slang. It's a subtle but compulsively readable novel, combining the bittersweet provincial nostalgia of, say, Meera Syal's Anita and Me, with a dark and subversive parable that has echoes of Whistle Down the Wind.'
Laurence Phelan – Independent On Sunday
'A gripping, intriguing page-turner which bears testimony to the craft of Jolliffe…mirrors the first person appeal of the autistic teenager in Mark Haddon's The Curious Incident Of the Dog in the Night Time. Grace's Liverpool childhood has helped her create a truly believable character in her book. It's also laced with some wry scouse humour too.'
Mike Chapple – Daily Post
'Within a very few pages this novel draws you in. Piggy Monk Square deserves success and would certainly make a great film.'
Maria Ross – Publishing News
Save