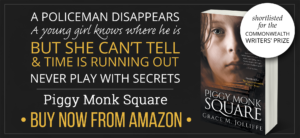 I have always loved writing. Even as a child I loved to write stories. Later in life I would stop and start.
After my marriage broke up I began writing a lot more. I often sat up in bed and wrote until three in the morning.
Sometimes I wrote about events in my life but mostly I wrote lots of short stories.
I started to submit my stories to magazines and soon I began entering writing competitions.
After some time and a lot of practice my writing began to improve and I began to get published.
FIRST PUBLISHED
My first publication was in local magazine called SEAM and I was commissioned to write a short story and a non-fiction article for them every month.
Later, I managed to place stories in a variety of magazines and newspapers.
PRIZES/AWARDS
I began winning some of the competitions I was entering and I managed to win prizes in quite a few of them, the biggest of these was the national 'BookStop New Writer's Prize.'
I was presented with the trophy by the late Hugh Leonard, whose book Da is one of my favourite.
For a single parent with no money and no confidence, winning a few competitions was a huge boost and I kept writing more and more.
It made me feel good about myself. I hadn't felt like that for a long time and once I got a taste of that feeling I wanted more.
RADIO
Soon I began writing fiction regularly for Fiction Fifteen, RTE radio's children's short story series.
I also contributed some non-fiction personal pieces to Sunday Miscellany as well.
FILM AND TELEVISION
I was interested in writing in all forms so I decided to return to education and began a three year Film and Television course.
This is something I regret and I do hope the course I did has improved a lot since then.
I really wanted to go to Trinity college Dublin to study creative writing, or English but they rejected me.
I graduated from my film and television course having written and directed some award-winning short films but I still feel it wasted a lot of my time.
I used the time to begin work on a novel. I also used the hours I spent on the bus every day to write it.
When life gives you lemons – write a book!
PIGGY MONK SQUARE
The book was Piggy Monk Square, and it was based in Toxteth, in Liverpool, England, where I grew up.
All the characters were fictional although many of the themes in the story are related to real life events and these themes are of special significance to me.
You can read more about writing Piggy Monk Square here.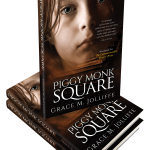 As first books go Piggy Monk Square did very well.
It was published by Tindal Street Press and went on to be optioned by Willy Russell (Educating Rita, Shirley Valentine.)
I adapted it for Radio and it was broadcast on RTE's The Book On One and made it to BBC's Raw Read's recommended list.
Piggy Monk Square was also shortlisted for the Commonwealth Writers' Prize.
Later, Willy Russell, who wrote Shirley Valentine and Educating Rita, commissioned me to adapt and write a full-length feature film script of Piggy Monk Square.
Following the demise of Tindal Street Press the rights to Piggy Monk Square reverted to me. I took the opportunity to republish the book and it is now available here.
After Piggy Monk Square, I wrote for television, including drama, documentary, comedy and animation.
I never really stop writing except on holiday and even then I might make a few notes on the quiet.
GALWAY
I moved to Galway in 2007 and I have to admit the years since then have been eventful.
Shortly after moving I had a serious accident where I broke my leg and ankle.
Then my mum was diagnosed with cancer and following a period of the most appalling treatment imaginable in hospital she was admitted to a hospice and died soon after.
After her death I went through a period of depression and anxiety that was tough to come back from. I got help from my doctor and also used meditation and yoga to restore my peace of mind.
A few years after I recovered from this I had another accident and I had multiple leg fractures. After three operations, much physio, followed by another foot fracture and more recuperation and physio I am back walking again. Phew!
THE WILD ATLANTIC WAY
However, in case you are thinking my life has been a long misery memoir then no, it wasn't.
All I have done here is given a little bit of an overview and I hope this will inspire others who might be going through difficult circumstances.
It has been tough and at times very tough. Life can be tough but knowing that helps to make us recognize the good times and there have been many of them.

There are no guarantees in life except maybe for one thing – everything can change.

In 2010 I got married to my wonderful husband, Maurice, and we found a great place to live on Galway Bay, on the beautiful Wild Atlantic Way route.
We spend as much time as we can walking in County Clare's wonderful Burren area which is just ten minutes from here.
I also enjoy keeping hens and ducks, and growing vegetables and flowers in our rocky wilderness of a garden.
The gardening takes me out into the fresh air and being out with nature is the perfect antidote to all the sitting down indoors that writing entails.
Galway Bay has proved a real source of inspiration to me and while out walking and taking photographs I was inspired to develop a new series of children's stories set on the Wild Atlantic Way.
My series takes place in a fictional town I call Ballyyahoo.
BALLYYAHOO
In many ways, The world I have created in Ballyyahoo is the one I would have loved to live in as a child.
I am always having new ideas for the place and the characters and it is becoming a huge project and I feel like the town is taking on a life of it's own.
This small town, so tiny it fits on the head of a pin, is inhabited by lots of big characters  and it is an endless source of stories.
I have tons of the ideas for the town and I often wish I had more time.
I love writing these stories and Ballyyahoo now has its own website. You can visit Ballyyahoo here.
Developing the website allows me to take the stories in all sorts of different directions and I add all sorts of extra material about the nature and wildlife of the location.
Ballyyahoo provides a great deal of scope for me as a writer.
I love the fact that it's secret rural environment is a natural home for witches, ghosts and banshees.
I love nature and being out and about. I walk every day and take photographs all the time. This is what inspires my Ballyyahoo stories.
In addition to my Ballyyahoo site and stories I have recently completed three more books in my Liverpool series.
---
See all Grace Jolliffe's Books
---
Save
Save
Save
Save
Save
Save