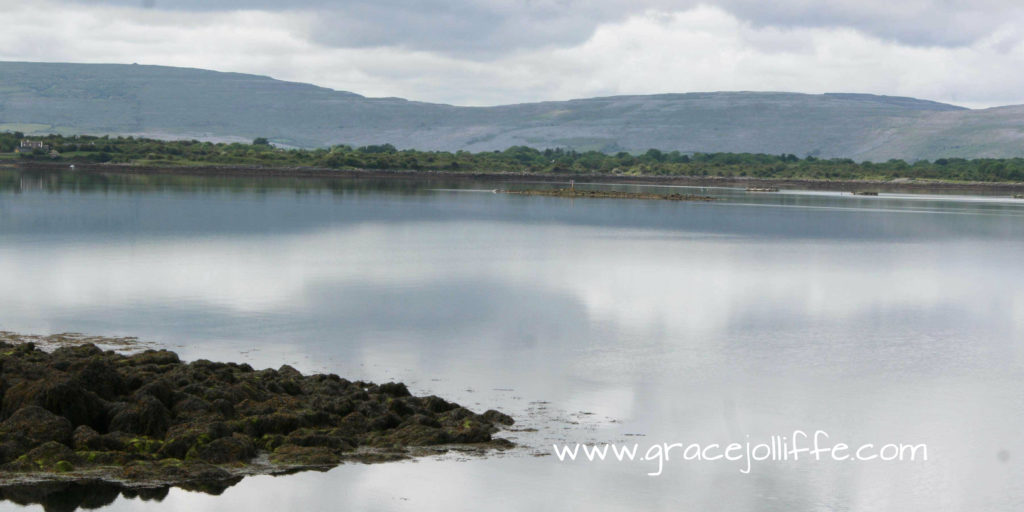 When I originally wrote this piece I was too down to press publish.
At the time I was wearing the dreaded 'Beckham' boot.
This not for the fashion conscious.
It is a hideous surgical boot made famous by David Beckham, the footballer.
I don't play football but in 2007, I fell while out walking and broke my leg.
Since then my life has been a litany of foot, leg and ankle breaks.
It took a lot of time but I recovered okay from this original break and was able to resume gardening and hill walking.
However, I still had some pain.
Another X ray showed I had an ankle injury which wasn't noticed at the time of the original accident.
The ankle required surgery after which I was back into plaster and on to crutches.
In 2012, shortly after moving to our new home, I had another accident.
This time I had serious injuries and with two displaced fractures I had to have emergency surgery to have my leg reattached to my foot with plates and pins.
Then a follow up surgery when one of the pins decided to emerge through my ankle – not pretty.
It took eight months to recover and get through the physio/rehab period before I was able to begin walking again.
I thought it was all over until last year, when I developed a severe pain under my foot – a new complication had surfaced.
I had surgery in April 2016 which entailed having my metatarsal (foot-bone) sawn in half and reattached using more plates and pins – yes, it was as much fun as it sounds.
Then followed more plaster and crutches, and another six more hobbly weeks in the Beckham boot.

By June I was out walking in the hills again and I even made it up to the top of the Abbey Hill.
All was well, until a few weeks later came another sharp pain in the foot.
A trip to hospital and a MRI scan showed a fracture in my foot.
I have no clue how it happened. I had done a yoga class the day before but it was a gentle class and I felt no pain, nor did I over exert myself in any way. In fact, I really enjoyed it.
But for whatever reason, the foot broke. The surgeon said it was a spontaneous fracture. I won't tell you what I called it.
Anyway, it was back on with the Beckham boot.
You'd think I'd be used to this by now, but I was gutted and I mean gutted.
It meant another six weeks without walking or gardening. I have to admit I felt pretty low.
Not just low, but fed up. Watching my garden get overgrown and messy was disheartening.
I had managed to get the vegetable garden and greenhouse growing during my walking period and was really looking forward to getting some more overdue gardening tasks done.
But confined to walking only around the house, all I could do was look at it, and weep.
I'm sure some day I'll laugh while referring to this as my 'broken period.'
Thankfully, like most of the bad things in life, this time passed. I recovered and began walking again.
Having gone through all this and recovered only to have another fracture it was hard to work up any genuine optimism.
I developed a fear of falling and fracturing another bone.
I had a Dexa scan and learned that I don't have brittle bones, so there is no reason why any more bones should break, but I still found it difficult to convince myself.
Still, what I did know for sure, was that walking and gardening are what keep me happy and (relatively) sane and that once I resumed these activities I would feel much better.
I needed to get back to it, so I decided I needed a goal, a walking goal.
One of my favourite walks has always been up the Sugarloaf.
This is in Wicklow where I used to live. We always called it Sugarloaf mountain but it's really only a hill.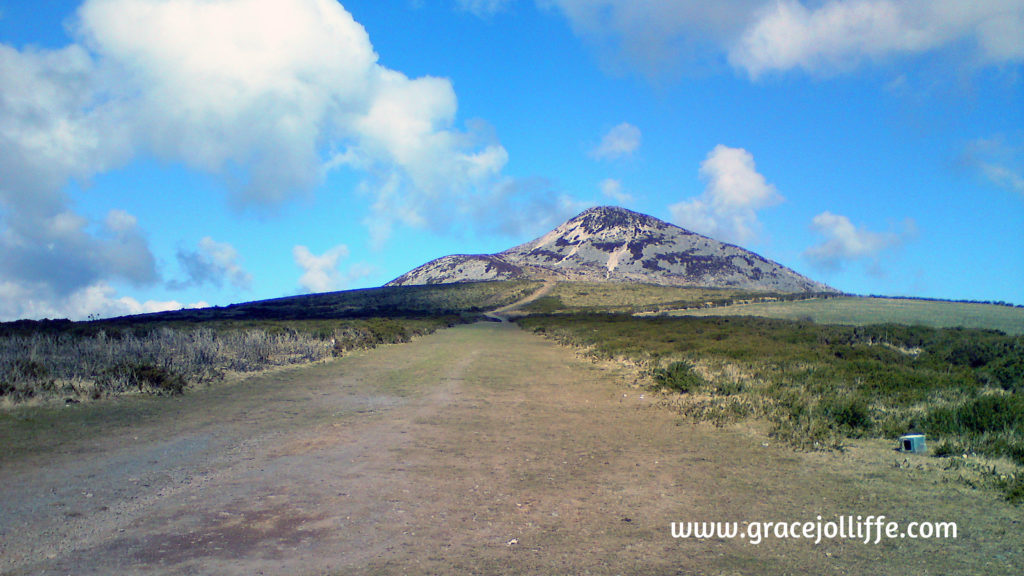 Still, as hills go Sugarloaf is spectacular, volcano shaped, covered with heather and with magnificent views.
It was only natural that it should become my goal.
I realized that to achieve this I would need to approach it step by step.
Having read something about The Power of Three I decided on three steps before attempting my ultimate goal.
1. So my first step was to walk to the pier down the road and back up again.
2. My second was to walk the Green Road in Clare.
3. My third step was to walk again to the top of the Abbey Hill.
It took a while but dividing the goal into steps did the trick and I finally made it on 26th August 2017.
I can honestly say it was worth every step.
Bye for now
Grace
---
To see Grace Jolliffe's book page on Amazon click here.
Save
Save
Save
Save